Perimeter Pest Control Treatments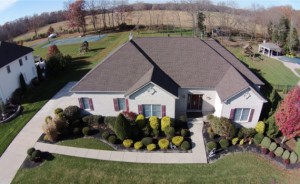 Our fully trained and licensed Bug Guy technician will perform a physical inspection of your home or business and identify potential pest infestations, harborageareas and entry points.  We will then take action to address those areas as well as provide seasonal (spring, summer or fall) treatments to the exterior perimeter of your home or business including around the foundation, windows, doors, eves, and other potential problem areas for pest intrusion.  We also offer interior treatments in those cases where we recommend or you desire to have the interior treated.
What is the Benefits of a Perimeter Treatment Program?
You, like many home and business owners, may be unsure of what a structural perimeter pest treatment involves.  Quite simply, think of the perimeter treatment THE BUG GUY provides as a life preserver for your home or business structure.  The exterior of your structure is encircled – or surrounded- with an uninterrupted band of protection, forming a barrier against unwanted pests.
Here are just a few reasons why hundreds and hundreds of satisfied BUG GUY customers in South Dakota use our Perimeter Treatment Programs to protect their homes and businesses:
a) Keeps unwanted pests from invading your home or business.
b) Controls problem pests in just minutes and is long lasting.
c) Controls many different types of pests.
d) Takes place outdoors – you don't need to be home during treatment.
e) Very little odor.
f) Product applied so as to cause no harm to soil, flowers, bushes, lawns, or building surfaces.
g) Safe around food prep area's children and pets.